1. OBJECTIVE:

Cricket zone's objective is to provide its customers with a good time by enjoying the thrill/pleasure of facing the cricket ball (Tennis Balls) at its full speed/spin in a terrific atmosphere for all cricket lovers.
2. CONCEPT:

Cricket zone will be a unique amusement centre and first of its kind in India. Where people can come in and enjoy the thrill and pleasure of facing the cricket ball at their desired speed or spin. One can get the full cricketing experience on artificial turf's which duplicates pitch performance with the help of cricket bowling machine.

CNBC TV 18 Has already appreciated our CONCEPT and Broadcasted a Brief Presentation about us. Now you can View the same online if you have missed it.
2.1 THE PLACE:

Cricket zone could be set up in space of about 600sft. (In dimensions of 60feet x 10feet) for a single lane, and as per our requirement. The entire area will be covered by nets i.e. all four sides and the top area so that the ball remains in the net area at all times.
2.2 THE OFFER:

Cricket zone will offer its customers a good time by playing/practising cricket with the help of bowling machines. They will able to choose the speed of the delivery which they wish to play (Speeds ranging from 6-120 kph with out swing, in-swing, fast rising deliveries and slow spin etc, Which makes cricket practise more specific and interesting. One will also be able to choose the frequency of the ball delivery i.e. at intervals of 2.5, 7.5 or 15 seconds.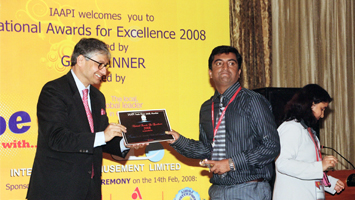 Sports Unlimited

was awarded runners up for the presentation of the Concept at the Indian Association of Amusements and Parks Trade Show ( IAAPI ) 2008, at Mumbai, India

Services :

Sale of Kanon - Cricket/Tennis /Baseball ball Machines



Sale of Kanon ball machine with entire cricket zone setup



Hire of Kanon Ball Machines

Photo Gallery




Click on the image for Photo Gallery .